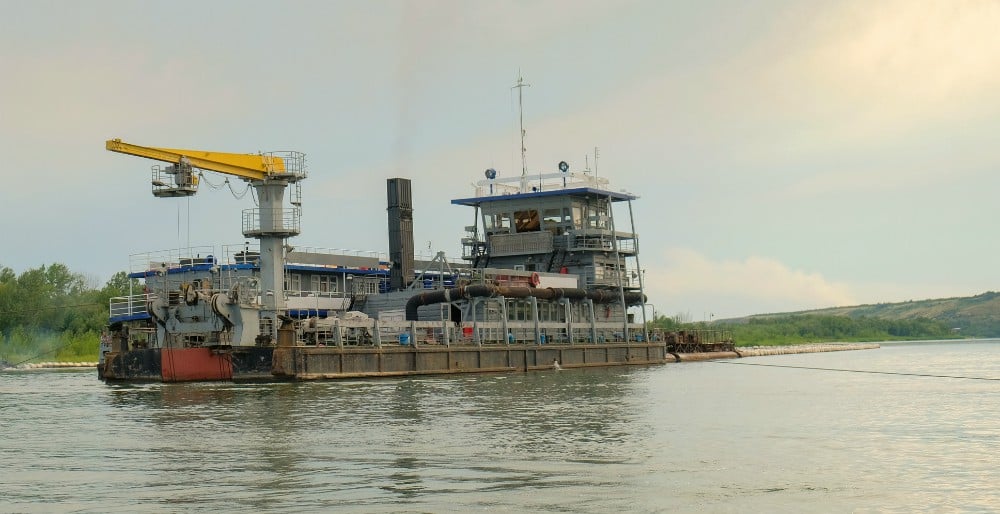 When you're looking for sanitation units for your boat, you're likely looking to achieve some pretty basic goals. You want the sewage treatment process to be streamlined and contained, you don't want to have to deal with the sewage directly or notice any unpleasant aromas, and you want all discharge to be compliant with U.S. Coast Guard (USCG) or International Maritime Organization (IMO) standards so you don't face any fines.
If you're wondering which of the available sewage treatment systems works best for your ship, there's a simple way to answer that question. The sanitation unit that's best for you is one that's the right size for your needs. If a sewage treatment system is overloaded, then it's going to stop working—and may even require expensive repairs down the line.
Beyond that, there are different styles and types of marine sanitation devices you can consider for your long-term health, happiness, and safety. Let's delve into the different sanitation units and what their pros and cons may be.
What Are You Looking for in a Great Sanitation Unit?
A good sanitation unit will enable you to safely treat any waste that is generated on board your vessel in a timely, effective manner—but it has to be the right one for your specific circumstances. Depending on the type of boat you have and the number of people you will be hosting on deck, there are different types of sanitation units that are best suited to do the trick.
Which type of sanitation unit do you need?
The types of marine sanitation devices are officially designated categories. The type of vessel you have and the way you need your waste to be treated will determine whether you need a Type 1, Type 2, or Type 3 sanitation unit.
What's the difference? The three different types of sewage treatment systems can be distinguished in a few different ways:
Type 1: This type of sanitation unit is a flow-through device that relies on maceration and disinfection to break down and safely discharge waste byproducts. There is a size restriction: Type 1 units can be installed only on boats 65 feet in length or less.

Type 2: Type 2 units are also flow-through, but a biological agent (such as aerobic bacteria) is used to treat the waste. The discharged fluid has more requirements for cleanliness than with Type 1 units. Type 2 systems can be installed on boats of any length.

Type 3: This type of system differs from Types 1 and 2 because it does not offer a flow-through option. Instead, Type 3 units are holding tanks, where waste is stored until it can be deposited in a specific area.
If your sanitation unit isn't working properly—or if you've chosen the wrong type of sewage system for your circumstances—you may not be able to accommodate as many people on your vessel as you'd like, you might have to work with the sewage more personally than desired, and you could even be charged fines for not following maritime regulations.
Choosing the Right Sanitation Unit for You
If you have a vessel that's longer than 65 feet, want a flow-through option, or need cleaner output to meet USCG or IMO standards, there's a good chance that you already want a high-quality Type 2 marine sanitation unit. Next, it's time to figure out the size and style that's right for you.
Figuring Out the Size of Your Marine Sanitation Device
The size of your marine sanitation device will be dictated by the number of people you have on board. You certainly wouldn't want your system to be smaller than your waste source, would you? As we know, overloading sewage treatment systems can result in impacting, corrosion, and expensive maintenance issues, so it's best to pick a device that can definitely handle the load.
A good rule of thumb is to estimate that each person on board your vessel will produce 10 gallons of waste per day (black water only, USCG). If you have six people constantly on board, you'll need a device with a daily capacity of 60 gallons; if you have 75 crew members, you'll need a sewage treatment system that can handle 750 gallons per day.
Pro tip: It's always a good idea to round up if you find that you're in between sizes. If you later find that the number of people your vessel will be hosting increases, that's a good reason to upgrade your marine sanitation device. If you overload your sewage treatment system, you will likely run into maintenance problems, so it's best to steer clear of that whenever possible.


Choosing a Sewage Treatment System Style for Your Boat
The different styles of sewage treatment systems can be defined by the type of material out of which they are made. Are you looking for a plastic, carbon steel, or stainless steel system? Here's a quick rundown of the characteristics you can expect from each type of material:
Plastic: Plastic is the most affordable option, making it a relatively popular choice. However, it isn't very durable and, in many cases, won't last very long at all. Because of this, many manufacturers simply don't carry plastic models, and they can be hard to find.

Carbon steel: Carbon steel is a higher-quality option that is economical and readily available. If you properly care for a carbon steel system, it'll last for 10-15 years. (However, that longevity drops to three years if proper maintenance is not followed.)

Stainless steel: Stainless steel is the cream of the crop when it comes to marine sanitation devices. Of all the materials used for sewage treatment systems, stainless steel has the most longevity. It's highly durable and resistant to chemicals, so it can reduce the attention needed to keep it safe. With proper maintenance, stainless steel sewage treatment systems can last for 15-20 years. However, they are more expensive than carbon steel options.
You should start by assessing the quality and durability you'll need for your marine sanitation device. If you have a big crew, stainless steel is usually recommended. It's more expensive up front, but the longevity of the system may make the cost per use negligible in the long run. If you don't need quite as much durability and are committed to proper care, a carbon steel model might be best for you.
Remember: At the end of the day, the sanitation unit that works best is the one that's routinely maintained and used appropriately. Even if you've chosen the perfect type, size, and style of sewage system, if you don't treat it with care, it'll have a hard time working efficiently for long.
Are there any other features you need in a good sewage treatment system?
Sewage treatment systems come in a variety of models, from ones with few features to premium options that can make caring for your vessel much simpler. For example, some features to look for might include:
Self-dosing tanks: If you're looking for approachable systems that anyone can use, a tank that self-administers doses of bacteria can make maintenance easier.

Weighted measuring switches for the chlorine tablet feeder: These types of switches can let you know how many tablets are left in the chlorine tablet feeder. Sometimes, these tools even come with a light indicator that tells you when tablets are low, which takes the guesswork out of another chore.

Dosing tank alarms: This feature comes with an alert system inside the dosing tank, which tells you when the liquid inside is too low. You can then take steps to correct the situation without having to get too hands-on with your sewage treatment system.

External informational panels: Imagine if you had a sleek monitor that could tell you everything you need to know about the system's stats—without forcing you to go into the system, reach inside, and expose yourself to fumes. Nice, right? With some of the more modern sewage treatment systems, this is a feature you'll be able to enjoy.
Ultimately, some marine sanitation units are designed to reduce necessary physical interaction with waste, whereas others require more hands-on maintenance. When you're evaluating sewage treatment systems, you'll simply have to think about what you prefer and what feels right for you.
Find the Sanitation Unit You Need Today
When you're looking for sewage treatment systems that make your time out on your vessel safe, healthy, and up to standards, you need a professional manufacturer you can trust. H2O has been manufacturing marine sanitation devices for more than 40 years and is a great resource for information, parts, support, and more.
Sewage treatment systems are an investment, but doing your research to find the perfect unit for you is well worth your time. Reach out to H2O today to request pricing on a high-quality marine sanitation device.