RENTAL EQUIPMENT
To assist customers in meeting short-term demands and unexpected situations, we offer equipment for rental. Renting equipment may complement your business in a variety of ways.
Temporary needs. If the need is for short-term activity, consider renting.
Save capital expenditure budget. Renting can convert fixed costs into variable costs, produce favorable debt-to-equity ratios, and increase borrowing capacity.
Supplement. When your equipment can no longer meet fresh water demand or sewage regulatory requirements, don't sacrifice. We can supplement your needs with our vast inventory.
Try before you buy. Renting allows equipment users to evaluate the equipment's overall utility for the business.
Zero cost of ownership. Rental provides "like new" equipment maintained and serviced by our factory trained field engineers.
With H2O, all costs are included in the day rate and monthly preventative maintenance visits are also included at no additional fee. Call us today at 337-857-7203 to learn more about our temporary water supply solutions.
Fresh Water Solutions
H2O offers rental watermakers (and related accessories) for temporary water supply needs. We offer sizes ranging from 2,000 – 125,000 gallons per day. All water produced by our system is potable. Our rental systems are perfect for construction projects, water blasting operations, and any temporary freshwater need.
Uses:
Construction
Drilling
Hydroblasting
Pipeline testing
Remote camps
Emergency/disaster relief
Temporary water supply needs
Features:
Available for immediate mobilization
Sizes from 50 – 3000 bbl per day (2,000 – 125,000 GPD)
Potable or utility water
Class 1 Division 2 location ratings
Three-stage pre-filtration system
Online quality monitoring
Product water disinfection system
Flexible rental and lease to own terms
Accessories:
Pressure sets
Storage tanks
Deionization tanks
Potable water lay flat hose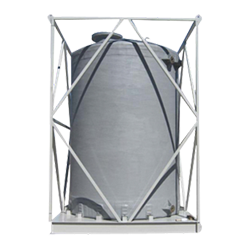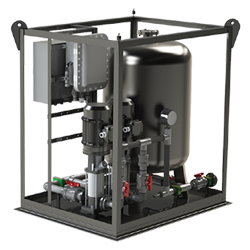 Waste Water Solutions
H2O offers biological marine sanitation devices (and related accessories) for temporary sewage treatment needs. We offer individual unit sizes ranging from 750 – 1546 gallons per day. Our rental systems are perfect for construction projects, work-overs and any temporary wastewater treatment need, whether offshore or land-based.
Uses:
Construction
Drilling
Pipeline testing
Remote camps
Features:
Available for immediate mobilization
Multiple units can be combined for camps of up to 500 persons
Class 1 Division 2 location ratings
Dual-certified to the latest USCG and IMO standards
Advanced monitoring alerts system upsets
Flexible rental and lease to own terms