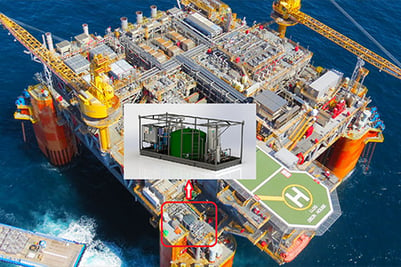 Delta House
H2O provided a complete potable water system on a single skid including the watermaker, storage tank and pressure set. This resulted in lower cost, smaller footprint and minimal field work.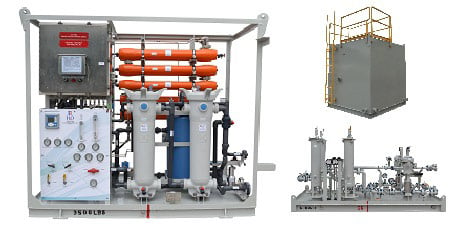 Lucius
For the amine make-up water system, H2O provided a desalination system generating product water with a total dissolved solids content below 5.0 mg/l (ppm), a storage tank and a polishing and transfer skid.
FPSO GUANABARA
H2O supplied busway for DC power to the electrochlorination cells which took up significantly less space than traditional DC cables would. H2O provided a proportional dosing system to limit environmental impact from excess hypochlorite discharge.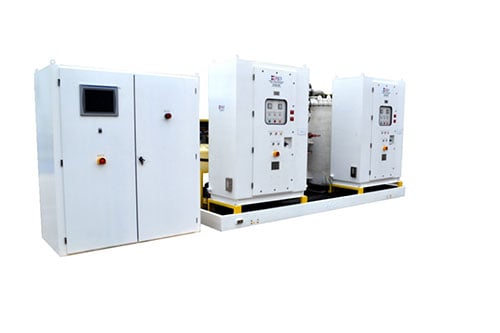 SARAWAK PERMAS
The project scope consisted of a 2 x 100% electro-chlorination unit to generate hypochlorite for biofouling control in the platforms seawater cooling system.
BP Juniper
H2O provided a highly customized 182 gallons per day Crapzapper® marine sanitation device. The treated sewage meets both IMO and local Trinidad and Tobago discharge standards.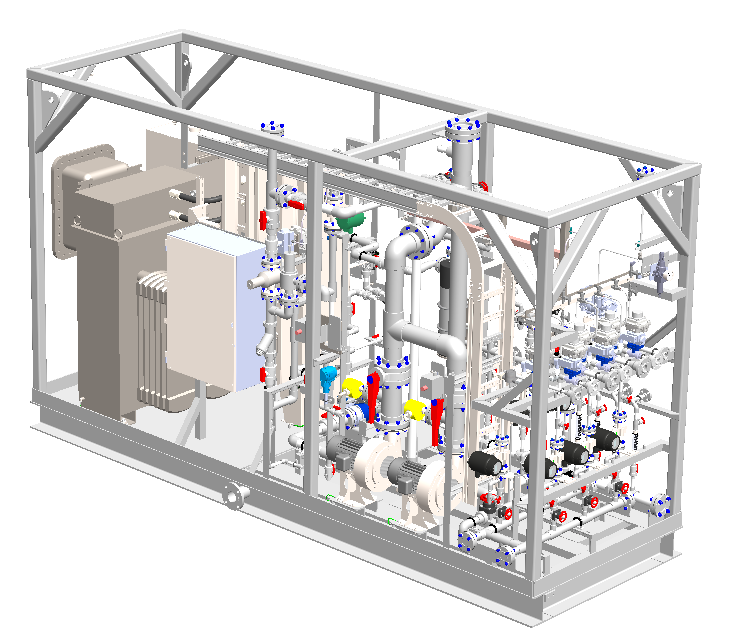 Vito and Whale
H2O's engineering department designed a package that met all client requirements and used a 1 X 100% system with a hydrocyclone for degassing. The use of a hydrocyclone saved a considerable amount of space versus a degassing tank. H2O coupled this with a dosing manifold and control to dose to eight separate users. The use of USCG- and ABS-approved CPVC piping allowed the entire package to be designed in a very small footprint.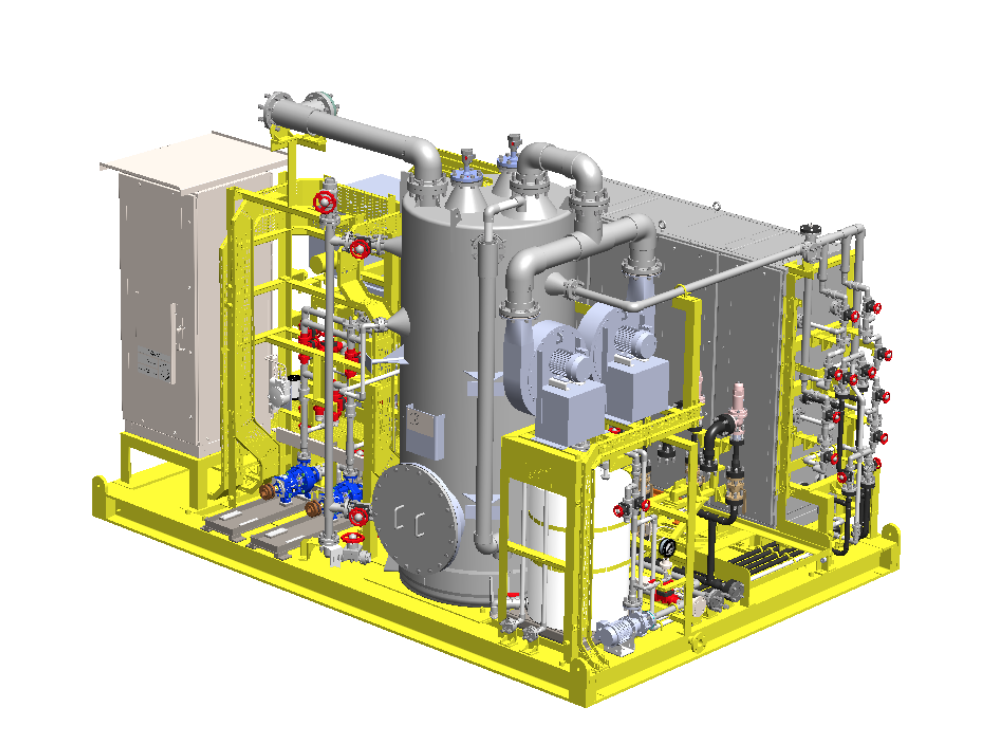 Pegaga
H2O's engineering department designed a package that met all client requirements and used a 1 X 100% system with adequate sparing to meet the client's percentage uptime requirements. We also were able to save on costs by offering a hybrid piping system with FRP on the inlet lines where pressure ratings needed to be higher and CPVC piping and valves, which are fit for purpose and very cost-effective, on the hypochlorite and cleaning lines. To increase long-term reliability, the oil-cooled transformer rectifier was supplied with a 316L SS tank to prevent corrosion.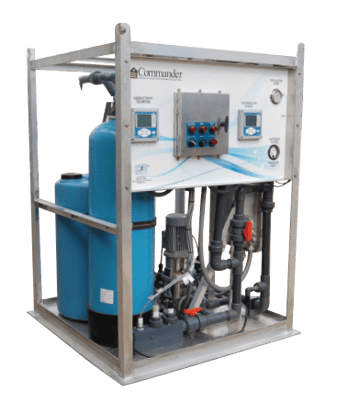 Major Drilling Company
H2O provided a Commander System (CMDR) to solve client's severe corrosion issues in their potable water piping system and increase the safety of the potable water supply. The system circulated the water in storage tanks and monitored and adjusted several critical water quality parameters including free chlorine, pH, temperature and total salinity.