Providing Potable Water Solutions to the Offshore Market
H2O is dedicated to helping oil and gas operators and drillers with their water equipment needs. From providing potable water, to helping control biofouling, H2O has the equipment, expertise, and field service capabilities necessary, so customers can focus on their primary business – getting oil out of the ground.
Helping Solve the Water treatment Needs of the Offshore Industry
For almost four decades, H2O has been dedicated to providing complete potable water solutions to the oil and gas industry. We know offshore platforms have unique needs when it comes to on-site water equipment. We work with your engineering team to create tailored solutions that solve your unique challenges when it comes to water treatment.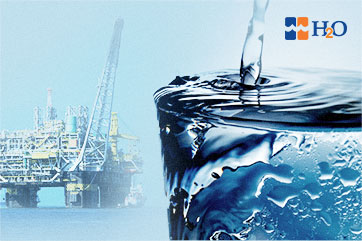 Offshore Water Services
Watermakers

Potable Water Solutions

Water Storage Tanks

Sewage Treatment

Biofouling Control -

Electrochlorination

Water Equipment Parts & Chemicals

Water Equipment Rentals

Equipment Maintenance & Service
sewage treatment Solutions
Biofouling Control Solutions