Warranty
Best warranty in the business – one year parts and labor at no cost.
Our equipment comes standard with the best warranty in the business—one year parts and labor. We're so confident in the quality and reliability of our systems that we not only warranty the parts, but will also install them at no additional charge*
---
*free installation is only valid in the Gulf of Mexico
Parts
We offer a full line of OEM (original equipment manufacturer) aftermarket parts to keep your equipment running at peak performance.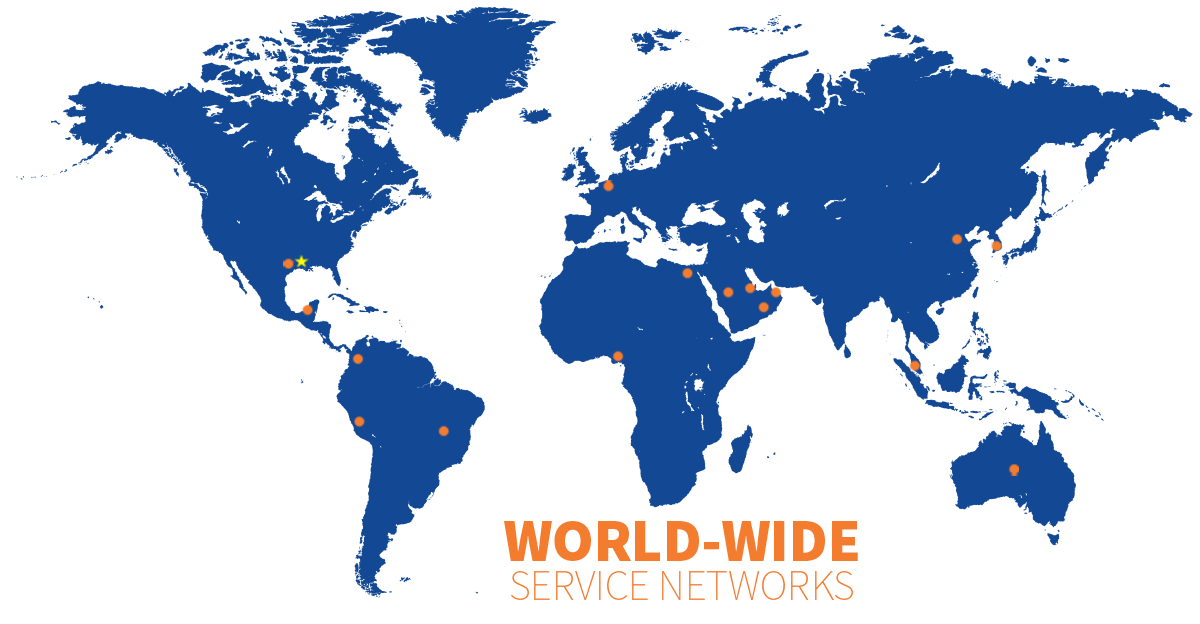 Worldwide Offshore Service is available for all brands of Watermakers, Wastewater and Electrochlorination systems.
H2O maintains a substantial marine liability insurance policy, and our Watermaker technicians are trained and certified to work anywhere you need us – including offshore worldwide. Our water safety plans and audit services have been utilized by many of the largest drilling and production companies in the world to help reduce potable water related risks and control common water quality problems.
H2O's industry-leading phone support is always available at no charge 24/7/365. When you need an expert on-site, we offer the largest team of trained and certified technicians in the offshore water treatment industry. Our extensive list of worldwide partners ensures that our service network extends worldwide.