SODIUM HYPOCHLORITE GENERATORS

The PEPCON Chlormaster® electrochlorination systems are fully automated units manufactured to comply with your unique specifications, applications, and globally recognized standards.
Electrochlorination is the process of producing a non-hazardous chlorine equivalent by the electrolysis of a brine/seawater solution to form a sodium hypochlorite solution. Sodium hypochlorite is an industry-standard oxidizing agent for an extensive list of applications, from marine biofouling control to potable water disinfection.
Our scope of supply includes both concentric tube and parallel plate electrolyzer technology to form a range of systems to suit most applications. Additionally, they can also be supplied for non-hazardous and hazardous area installation.

Electrochlorination Applications
LNG Facilities
Municipal Water Treatment
Offshore & Marine
Offshore Waterflood
Petrochemical
Power Generation
Diagram of Electrochlorination Process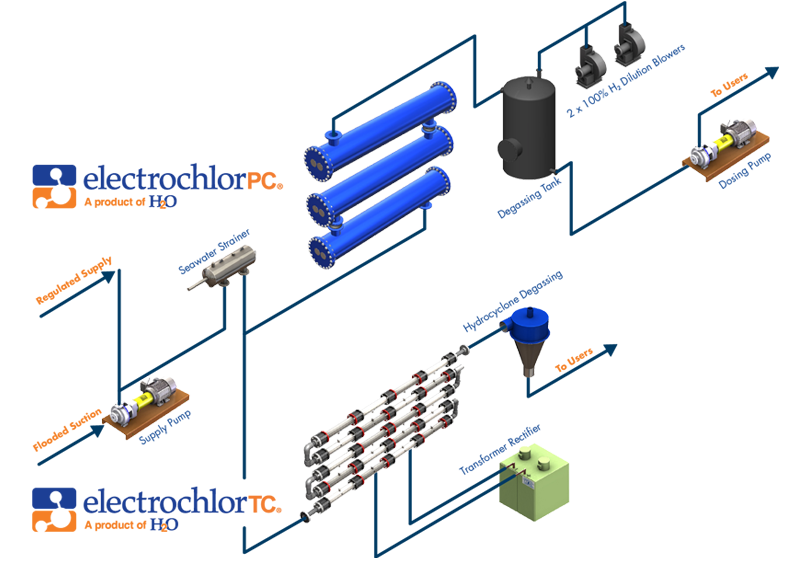 Contact Us
Want more information on the products and services we provide around the world? Fill out our contact sheet & one of our experts will be in touch to discuss your needs.
Product Information
For more information about our products and services visit our resources section.