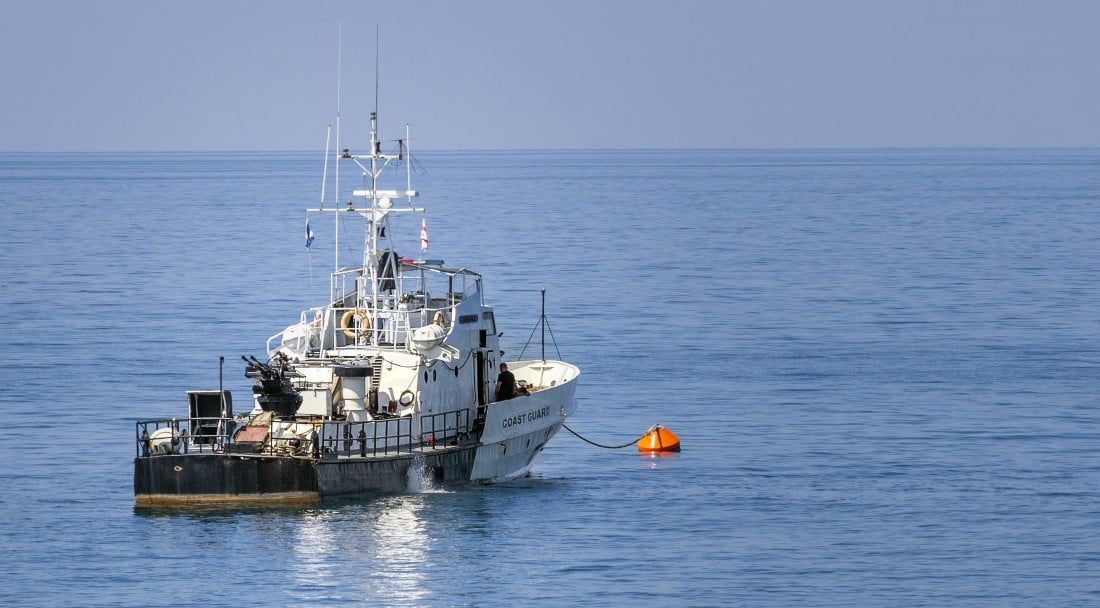 Boat owners or rig operators face stern boat sewage regulations and steep repercussions surrounding the use of their marine sanitation device. There are many good reasons for this. For one, if you're operating a sewage marine sanitation device, you want to make sure that you're keeping the environment around your boat safe for the good of everyone, including yourself.
In order to ensure that everyone in U.S. waters follows the same rules, the United States Coast Guard (USCG) issues a set of regulations for appropriate marine sanitation device use. The International Maritime Organization (IMO) and the Environmental Protection Agency (EPA) also have comprehensive, easily accessible information to ensure that everyone knows how to make the sea a safe place for everyone to be.
What are these boat sewage regulations? Do they apply to every marine sanitation device (or all types of MSDs?) Are there any updates boat owners need to know about for 2022? Have the events of the past few years have any impact on marine sanitation device use, or best practices for managing safe discharge? What can happen if you aren't in compliance—and what do you need to do to ensure that you aren't going to get slapped with any hefty fines? We'll cover all of this and more in this handy guide.
What will happen if I don't follow IMO and Coast Guard regulations for boat sewage discharge?
According to the IMO, improperly discharged boat sewage can lead to oxygen depletion, which can result in issues for marine life. It can also create obvious visual pollution, which, in many coastal areas, may constitute a large problem for countries that thrive on the tourism industry.
If you don't follow these regulations, you could also face steep fines or reduced boating privileges.
To avoid polluting as well as any economic or personal harm that sewage MSDs could cause ourselves and those around us, it's important to know and adhere to all regulations for safe and appropriate marine sanitation device use. In addition, taking the time to make sure your boat is up to code for all things sewage will likely result in a more smoothly functioning vessel. The result? Adhering to these regulations could make your boat run better longer. Doing otherwise could lead to costly repairs in addition to penalty fines.
What are the main boat sewage regulations?
To help keep shared water safe, it's against federal law to discharge any sewage that you haven't safely treated. This applies to any vessel that's in U.S. navigable waters. The EPA notes a few further rules that you need to keep in mind.
For example, the Clean Water Act requires that your vessel have a Coast Guard-certified marine sanitation device (MSD) on board. Each sewage MSD needs to have a properly working and properly installed toilet.
There are further regulations concerning the operation of your marine sanitation device. For example:
It's prohibited to discharge untreated sewage within three miles from shore.
Within three miles from shore, all boat sewage needs to be treated by a Type I or Type II MSD. Beyond three miles, all sewage needs to be stored in a holding tank or a Type III MSD.
Boat sewage discharge, treated or untreated, is prohibited in freshwater lakes and reservoirs, rivers that can't be navigated by interstate vessel traffic, and no-discharge zones (NDZs).
These are the main types of MSDs and boat sewage regulations. It's a good idea to follow the Coast Guard, IMO, and EPA in the news or on social media for any updates just to make sure that you're covered at all times.
Are there any updates to sewage MSDs regulations for 2022?
The USCG will review all of the new types of MSDs on the market, consider the ramifications of recent world events on how vessels are operated and how these systems are used, and issue updated recommendations and regulations on a routine basis.
There is at least one set of updated regulations coming, but it isn't here quite yet.
The 2018 Vessel Incidental Discharge Act (VIDA) is expected to cause downstream changes to the way that the EPA and USCG regulate sewage MSDs. More specifically, under VIDA, the Clean Water Act discussed above will include a new subsection surrounding the incidental discharge of vessels. Because of this new subsection, the EPA and USCG are currently developing new national standards and regulations.
Until the EPA publishes its final standards and the USCG writes and publishes its corresponding regulations, a set of interim requirements is currently being enforced. These interim standards echo the regulations discussed above.
In addition to any expected or newly announced ones over the coming months, boat owners will be expected to follow all of the main boat sewage regulations from previous years. Boat owners must be aware of local government and state sewage MSDs requirements. The EPA 2013 VGP contains a reference section that may include this information.
Why is the limit three miles from shore for any untreated boat sewage disposal?
The IMO states in Annex IV of MARPOL, or the International Convention for the Prevention of Pollution from Ships, that the movement of the high seas is capable of taking care of raw sewage. This is partially due to the higher levels of bacterial action that exist further out at sea.
The three-mile distance from shore has been deemed to be a conservative measure by regulating authorities. If you're in any doubt as to whether you're able to discharge your waste in a certain area, it's best to hold on until you're completely sure that you're in a licit discharge zone.
What boat sewage waste is regulated by the IMO?
According to the IMO's rules regarding boat sewage discharge, there are two different types of waste: blackwater and gray water.
Blackwater is likely what you're thinking of when you think of boat sewage. MARPOL Annex IV covers the following types of blackwater waste:
Drainage waste, or all waste collected from urinals and toilets aboard your vessel
Any waste drained from a sick bay, a medical dispensary, washtubs, washbasins, or similar locations on your rig or vessel
Any drainage from any cargo holds that contain living animals
Any wastewater that might be mixed with any drainages of spaces such as those listed above
These types of waste must be run through your sanitation water treatment systems before being discharged, and they cannot be discharged at all in certain NDZs.
Can I dump gray water off my vessel?
Gray water is leftover or untreated water, a result of domestic or onboard processes. The EPA refers to VIDA for all gray water inquiries regarding commercial boats. (There are no regulations concerning gray water for personal or recreational crafts.)
Typically, you'll need to find out whether the gray water you intend to discharge is mixed with sewage effluent or not. If it is, then you might face restrictions. If it's not, then you're likely able to discharge it safely.
Are there regulations surrounding which type of sewage MSDs I can have?
It's required for you to have operable, Coast Guard-certified sewage MSDs on board vessels with installed toilets if they are operating in U.S. waters. Fortunately, there's a quick way to tell whether your marine sanitation device is certified. The USCG states that if your unit was made after January 1976, it'll have a label on it that designates it as Coast Guard-certified.
There is an exception: If you have a Type III, or no-discharge, MSD, your system might be Coast Guard-certified by definition, so you won't have a label designating it as such. However, if you have a Type I or Type II flow-through MSD, checking for that Coast Guard certification label is a quick way to confirm it.
What do I need to know about no-discharge zones?
The EPA says that no-discharge zones are, ultimately, exactly what they sound like. An NDZ is an area in which you cannot discharge any sewage from your vessel, whether it's been properly treated through your marine sanitation device or not. If you're going through an NDZ, you need to keep all of your sewage discharge on board until you leave the NDZ behind.
If you have a Type I or Type II flow-through MSD, you'll need to make sure that it's fully secured and closed while you're going through an NDZ. This is just to make sure that you don't discharge any boat sewage unintentionally to protect both yourself and the surrounding environment. Depending on the type of MSD you have, you might need to close or padlock the seacock or lock the door to the room containing your toilet space.
Once you leave the NDZ behind, you'll be able to treat and discharge any waste you may have accrued.
Is there anything I need to know about chemicals I can safely and legally use to treat my boat sewage?
Fortunately, this one's simple. First of all, the EPA realizes that not all sewage MSDs require chemicals, especially holding-tank models such as Type III MSDs. If you do have a model that requires chemical maintenance, there's a good chance that those chemicals will be primarily chlorine-based. As long as you're working with Coast Guard-certified types of MSDs and you're dosing the system with the right chlorine type as recommended by the manufacturer, your chemical usage should be fine.
Following the rules and regulations provided by the Coast Guard, the EPA, and the IMO can seem like too much to deal with at times. However, it's best to remember that the rules are there for a reason. They can seem like a hassle, but they've been put in place to keep everyone safe.
At the very least, it's a good idea to ensure that your MSD is Coast Guard-certified and your boat sewage discharging systems are up to date and up to code because it'll give you some peace of mind. Not having to worry about any Coast Guard fines should be worth a little extra preparation and maintenance on your part.
Call H2O LLC for any questions you have regarding water treatment systems.
For any questions you may have regarding Coast Guard regulations and other expectations regarding your marine sanitation practices, or for an assessment of how your sewage MSDs are performing, you can always turn to H2O LLC for helpful advice. For high-quality water treatment systems, sewage MSDs, and the reliable on-site support you need, call H2O LLC whenever you need efficient expertise at hand.